About this WIKI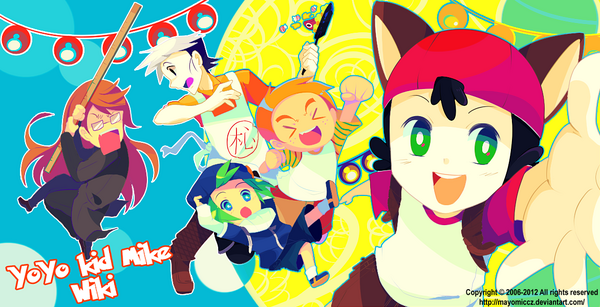 At current, a promotional site to help build upon the upcoming manga project known as "YoYo Kid Mike", which is trying to attain an informal media to learn any all facts about this manga. This manga was created by the artist known as "MayomiCCz"; a fairly known artist on the online art community. While little is actually known about the artist, she is found in several art related mediums such as DeviantArt, Pixiv and Ratemydrawings [RMD]. This wiki is a current project undergoing extensive construction by the author herself and a handful of contributors. It is the inspired goal by the author that she is able to get her idea out into the public and allow others to enjoy the her work that she displays. We do hope you enjoy your time wondering the pages of this wiki site. Thank you for you time!
Ad blocker interference detected!
Wikia is a free-to-use site that makes money from advertising. We have a modified experience for viewers using ad blockers

Wikia is not accessible if you've made further modifications. Remove the custom ad blocker rule(s) and the page will load as expected.